31 December 2016
So this was my fourth consecutive year at the end of year hike at the Fernald Nature Preserve which also happens to be my favorite place to hike in Hamilton county. This year I brought my youngest son Nate.
We walked out to see the new beaver lodge and the original train tressle for the Fernald properties. We picked up the remainder of the Hickory trail and then diverted to the hazardous waste containment area. We hike past several cells and then summited.
Nate and I on cell 7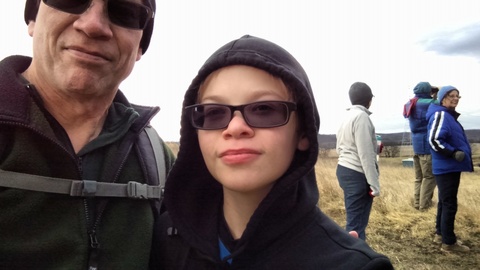 We had lunch back at the visitor's center while a winter shower passed by and then we headed out for the rest of the hike. Nate enjoys his peanut butter sandwhich more when he's been out in a brisk wind for a couple of hours.
Nate Having lunch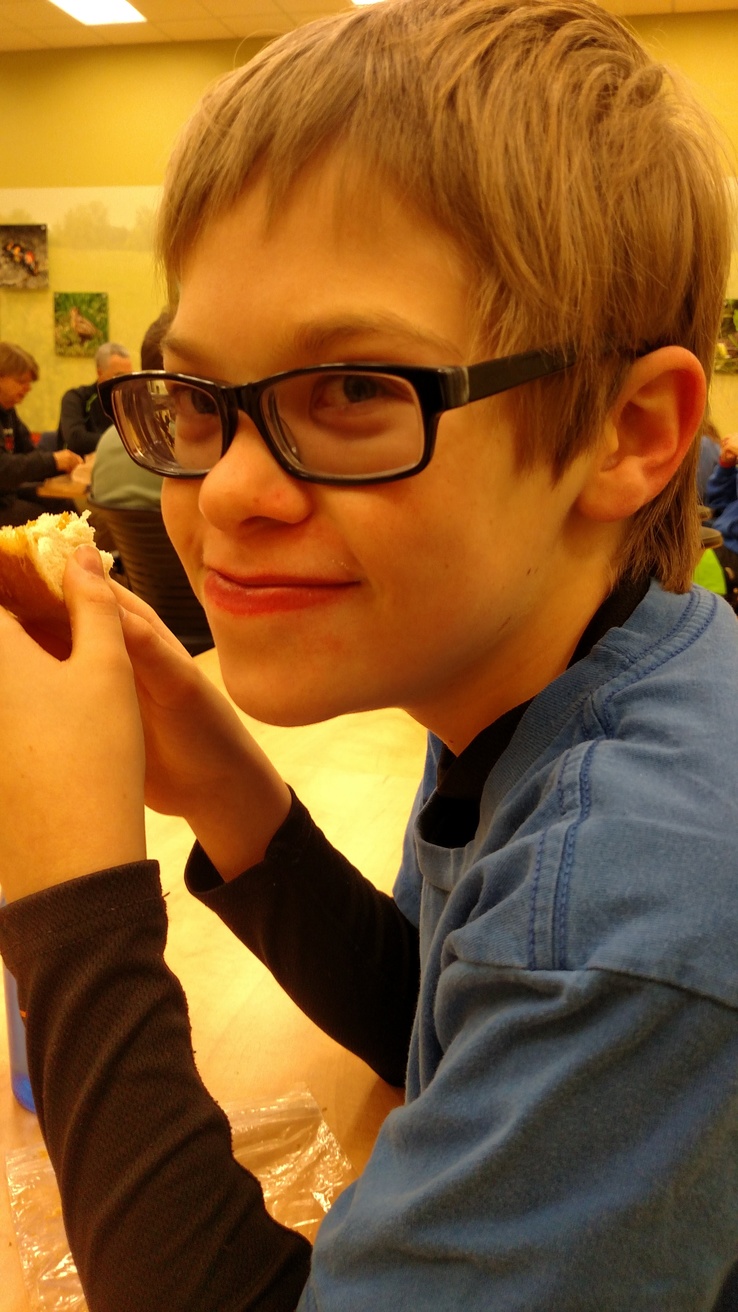 We walked out to the Sycamore trail and bounced out to the service road at the loop. We found a trail that worked its way back to the access road and followed the road back to the visitor's center. My pedometer showed a total of 7.6 miles for the day.
---