2017-01-01
Entrance to Mitchell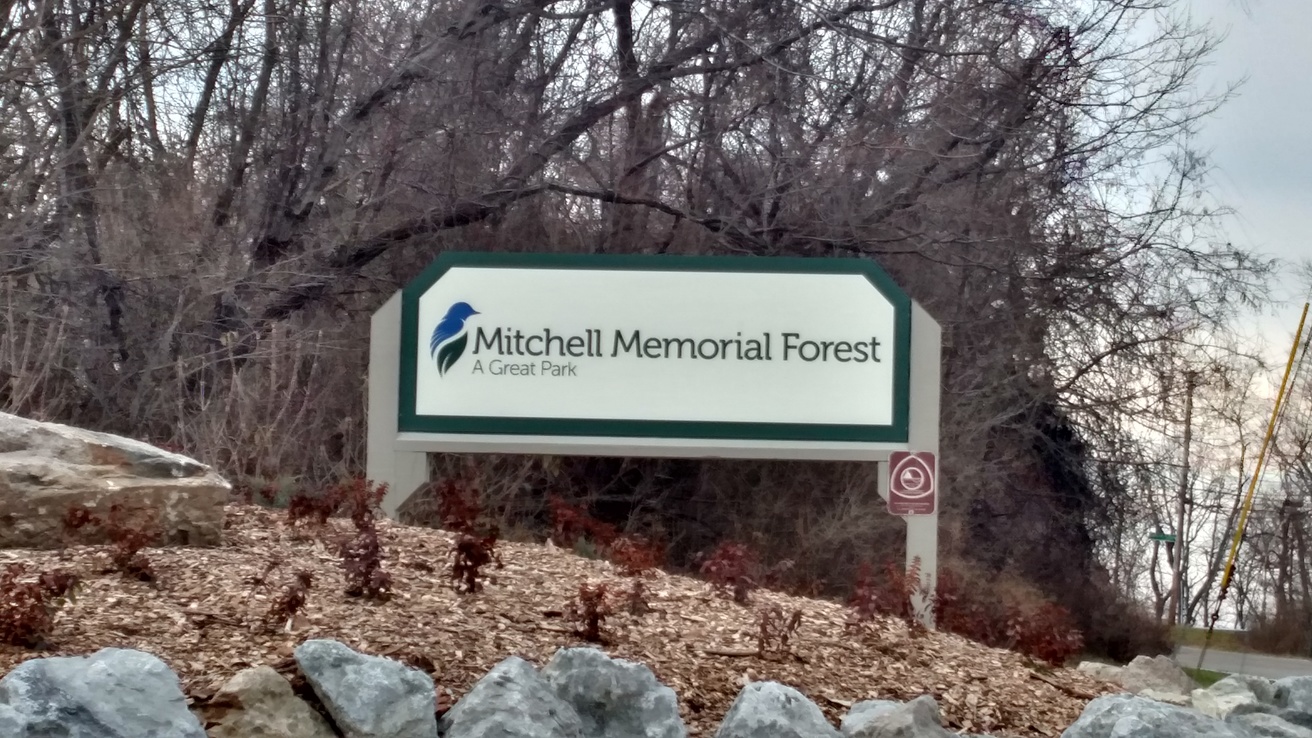 New Year's Day was sunny with an expected high of 46 degrees. I decided to head for a trail that I had not hiked recently at Mitchell Memorial Forest. The Wood Duck trail is advertised as a 1.0 mile loop. I park at the top of the hill by the Stone Shelter to pick up an extra quarter mile down to the trail head. This is where the trail started when I started coming here around 1990.
Stone Shelter - A nice place to eat out of the rain.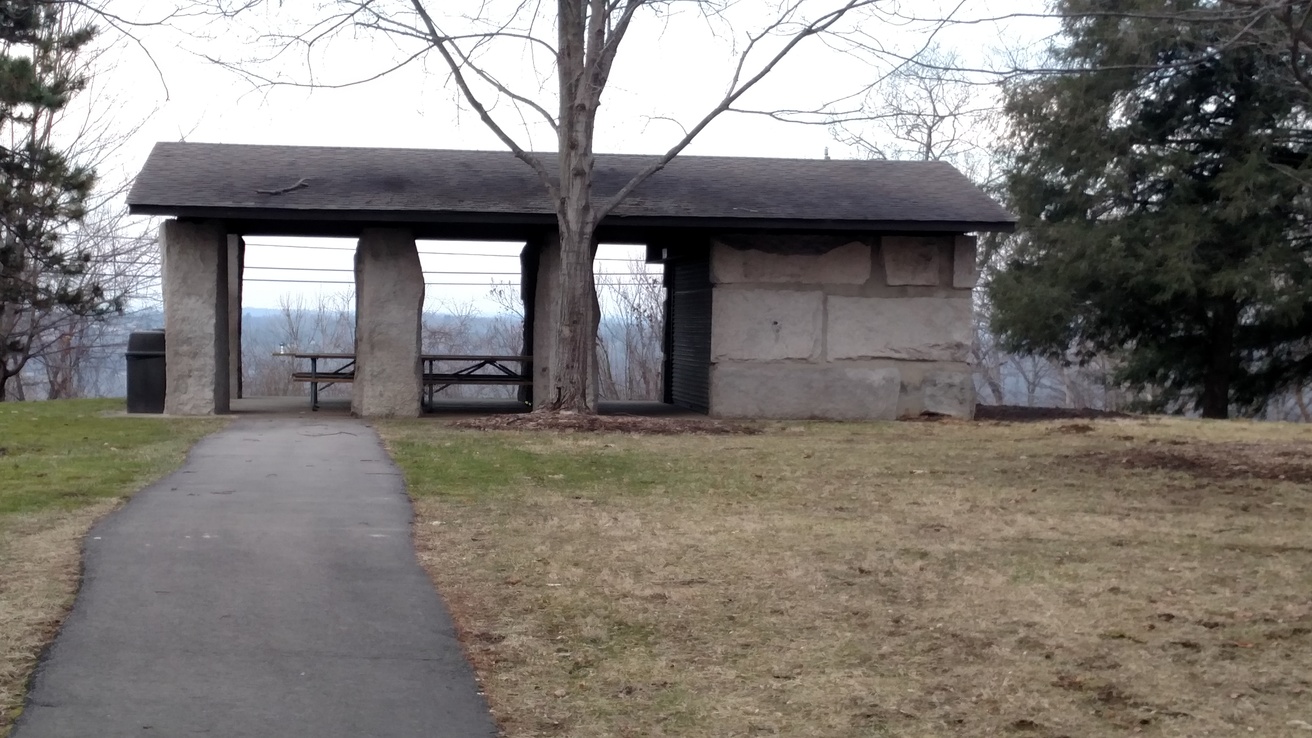 Walk down the lane through the trees and cross over to the current trail head. You head down hill on a wide gravel trail. It levels off at a old watering trough that was spring fed in the day. There is a bench close by on the edge of the creek where you can spend a quiet morning in the spring watching the insects and amphibians in the creek.
I usually hike the loop both ways. I see things differently from different directions and the loop is only about a half mile so it doesn't take much longer. The lower portion takes you past an pond that has silted up over the years. A the end of pond is a concrete dam that doesn't appear to be going anywhere. The trail turns up the hill for the return to the parking lot.
I turn around when I get back and enjoy the same trip back around the loop. The walk back down to the dam allows me to get a good view of the pond. In the summer time I usually stop at the dam and wait for one of the turtles to appear. The trip back up to the parking lot isn't a bad climb. I walk around the fishing lake too, just to get another third of a mile before heading back up to the shelter.
This park is a great place for a family picnic. Bring a bag of charcoal and something to cook. There are plenty of grills available. The Wood Duck trail is short enough for the kids and there is the creek to play in during the warm months.
---