2018-04-05
We were looking for something to break up the trip to Knoxville on the way home and chose Backbone Rock when we saw it's claim to fame as the world's shortest tunnel. We had lunch in the picnic area and then went looking for the falls that we could hear but not see.
We decided to climb the stairs to cross the road on the rock. Boy, there are a lot of stairs. I ended up doing that twice since each kid had their own agenda. The bridge build on top of rock makes navigating the dodgy parts easy. I would still keep an eye on small children. The ones you like anyway.
I hiked up the hillside about half a mile on a blue blazed trail. Didn't see anyone else. Didn't find much other than a very surprised turkey on the trail. We both had a bit of a scare there.
The little bridge that makes it easy.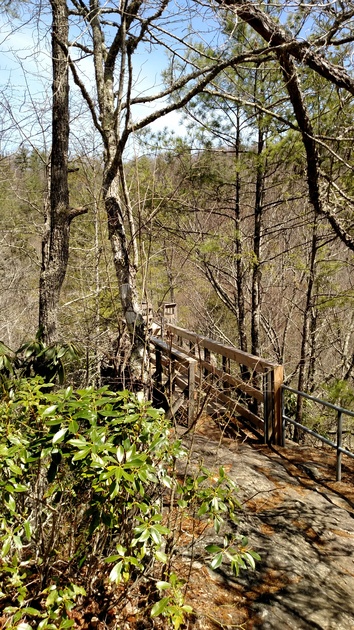 ---