2018-04-02
Our first stop on spring break this year (not counting Krystal's) was on Pine Mountain in Pineville, Kentucky. We had been driving in rain all morning and it had started to clear so we decided to give the mountain a try. It was a decent drive up in the fog, when we reached the summit and walked out on the overlook we were rewarded with a fine view of the fog from above.
It was still a nice day, around forty degrees so we walked the trail to the chained rock to see if we could get a good look. It's only a half mile trail, down the mountain. You will find a few benches along the way, if you aren't in good shape note their position. They will give you something to look forward to during the climb back up to the parking lot.
The trail is is pretty good condition, with stairs on the steeper parts. The path out to the chained rock is narrow but stable. See the story at Roadside America. You may want your trekking poles for the climb back to the parking lot, especially if you brought a pack with you.
Chained Rock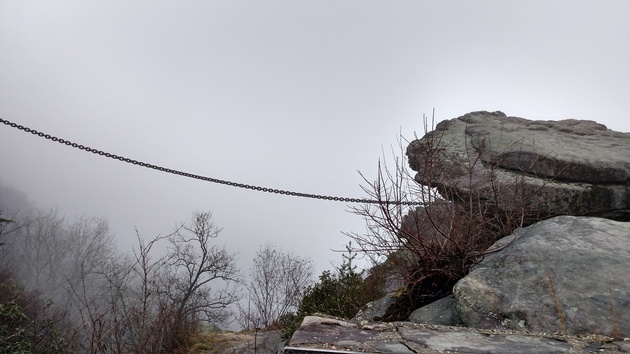 Chained Rock Plaque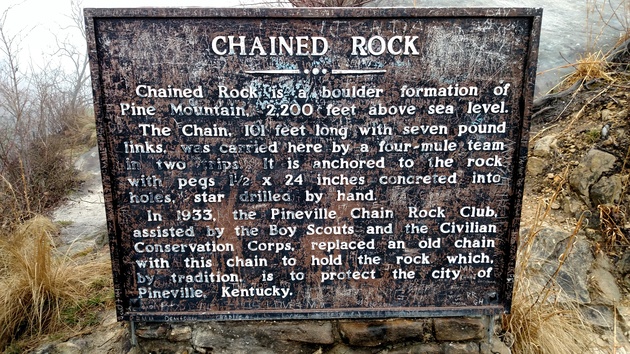 Dennis at Rock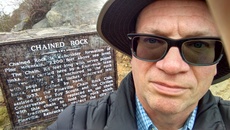 ---