22 June 2018
Our extended family vacation this summer was in northeastern Georgia. Our First stop was the tallest point in the state, Brasstown Bald. We happened to arrive on Appalachian Trail day, which provided the boys with a scavenger hunt to solve.
We drove up the mountain to the visitor's parking lot. People sixteen and over are $5 each, the 15 year olds were free. The price includes a ride up to the top in an enclosed van. I had to come back down and walk up so the boys could get do a simulated Appalachian Trail to the top. The 0.6 mile trail was split up into proportional sections by state. There were stops along the way where the answers to the scavenger hunt questions could be found.
High Point Marker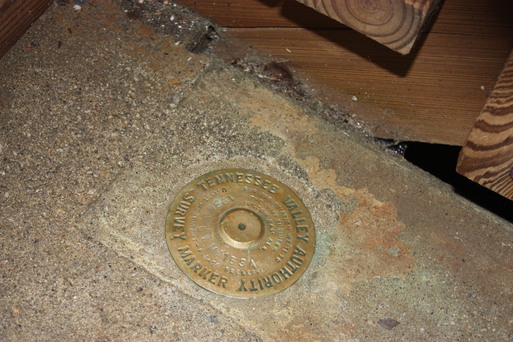 The USGS marker is behind a gate to the watch tower which is not open to the public. If you ask at the desk, one of the staff will gladly open the gate for you so you can get a picture.
The visitor's center is a great place to get out of the heat and learn about the local history. The staff is friendly and willing to answer questions. If you go up on the observation deck you can walk 360 degrees around building, taking in the mountains.
---