I grilled hot dogs and brats in the rain this evening. I spent a lot of time in my chair today so I wanted to get out for a bit. I am lucky enough to have good rain gear, especially a good rain coat. Spring is the perfect time for a rain coat (knee length) and water shoes. It is just cool enough to make a rain coat comfortable, and temperatures in the sixties makes wet feet feel pretty good.
I did see a family on the trail, checking out the rain as I left the parking lot. Other than that I had Shaker Trace to myself.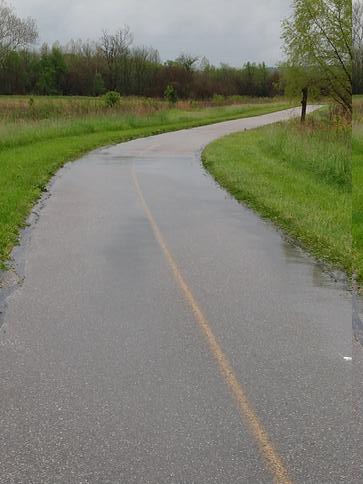 I have to be present when I walk this trail in the rain. The fauna takes advantage of the lack of bicycles and joggers to cross the asphalt divide. I met a very intent night-crawler this evening.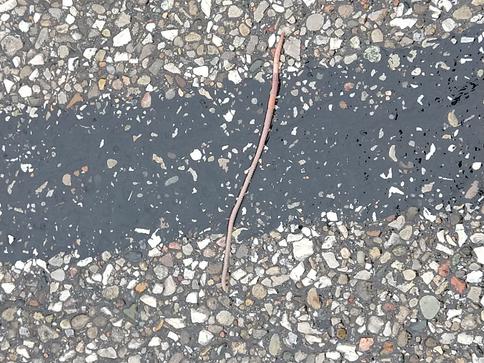 I also met dozens of snails tonight. Saw a few that met an untimely end as well. I figure these creatures deserve a break, and do my best to avoid damaging them while I walk the trail.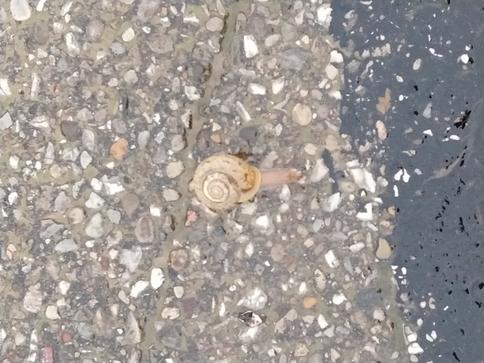 Came home just before sunset. Weather was breaking to towards the west. Went out on the back porch to see if there might be a rainbow. I did find one to the east. Mindy and I went out on the front porch to watch a double bow in the eastern sky.